Jesse James Growth Bundle With Free Warrior Oil
Beard Growth & Care Bundle
Details
Our Beard Growth pack comes with 2 - 1oz bottles of our premium beard oils of your choice. You also will get 1 beard balm of your choice. As a bonus we are now offering the Mens Hair Growth Daily Intake Formula.
This blend will not only help your hair growth it offers vitamin B6, Folic acid, and Biotin to help grow healthier & fuller beard. Containing 200mg of Biotin, it plays a key role in the body, as a main support for healthy skin and hair.
All our oils and products are natural, no fillers, and contain zero gluten, no alcohol, and zero silicone.
HOW TO APPLY K|O BEARD OIL
HOW TO APPLY K|O BEARD BALM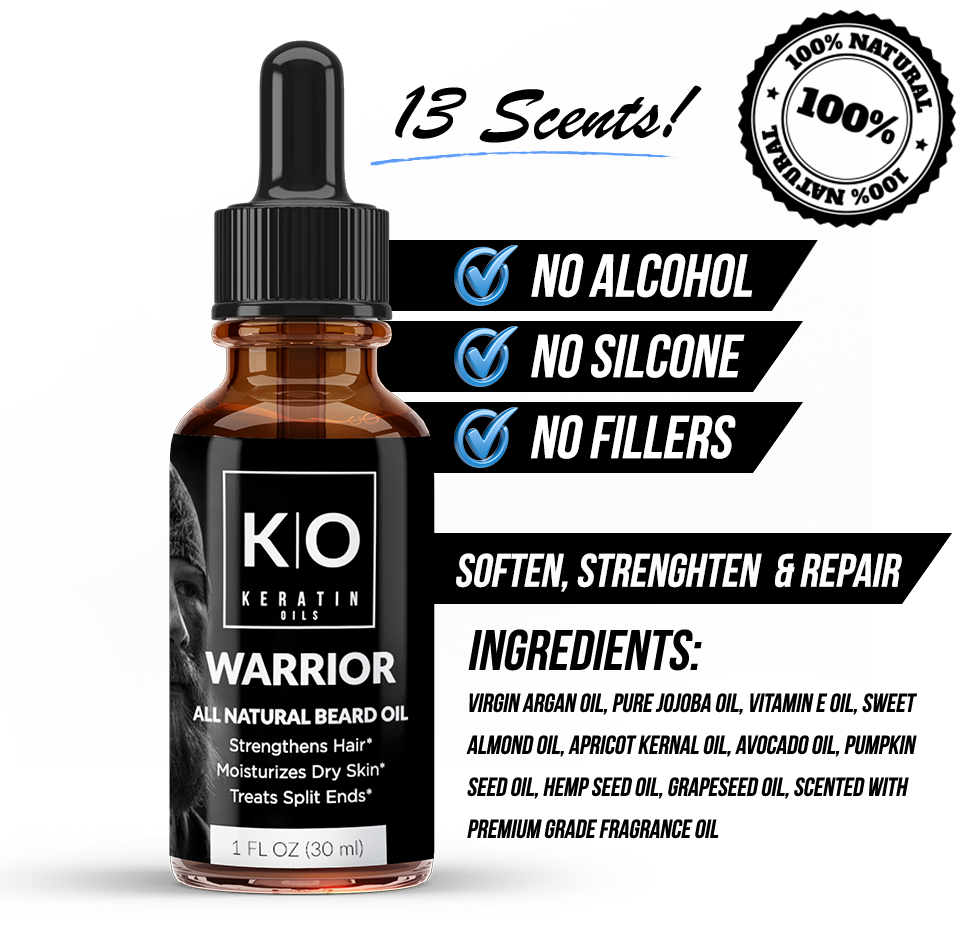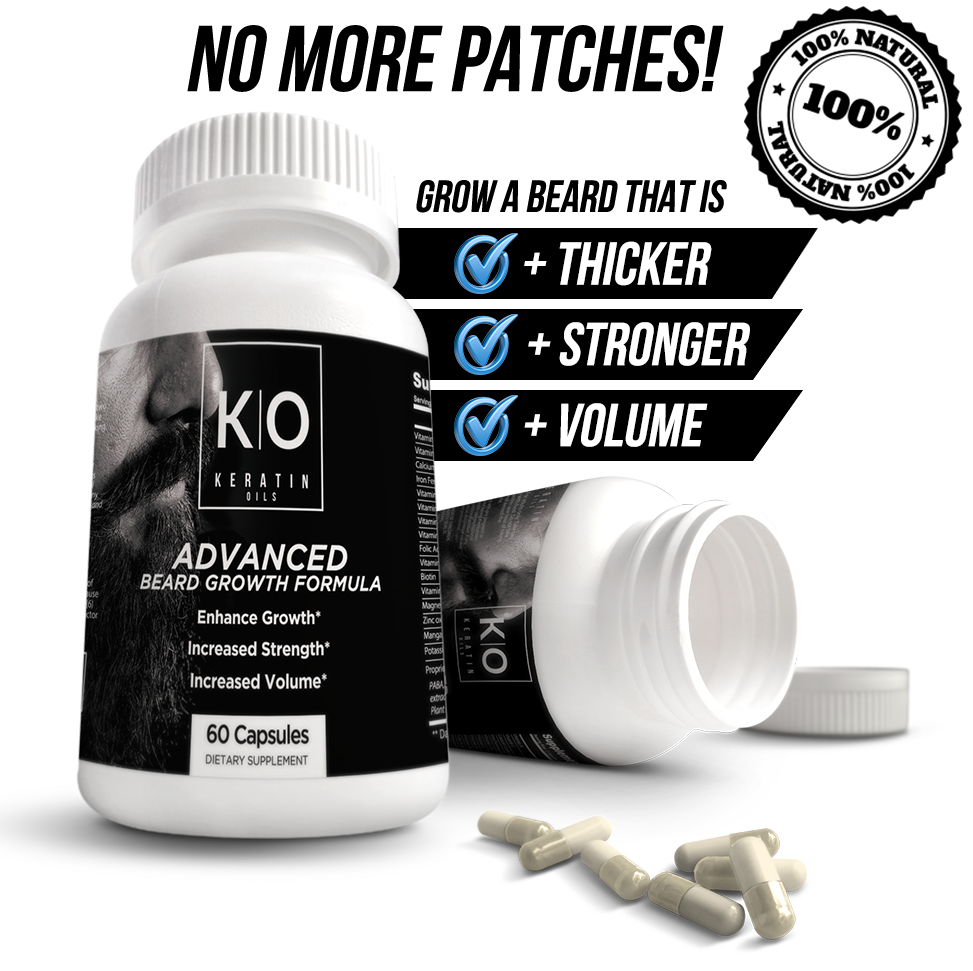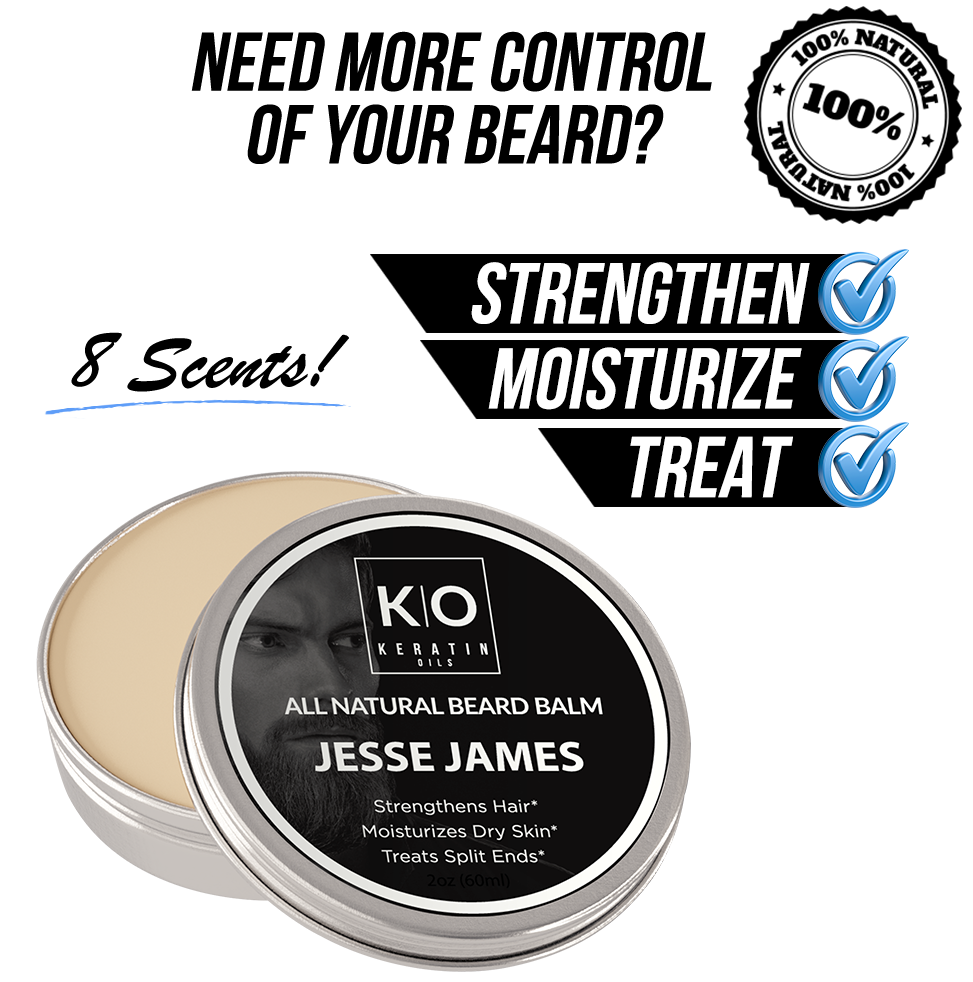 30 DAY MONEY-BACK GUARANTEE

---

Cappuccino All Natural Beard Oil brings together an authentic & delicate balance of richness & Italian smoothness while awakening the senses, igniting a kick start to craft your day.

Tropical Breeze All Natural Beard Oil navigates the mind on a voyage of tranquility and serenity by combining the essence of alluring coastal waters with hints of coconut and pineapple sweetness.

The Gentlemen All Natural Beard Oil is a sophisticated collection of scents uniting to create the face of a polished yet rustic cavalier. The harmonious coupling of the sweet crispness of pear, the rich earthy tones of redwood, cedar & sandalwood, the pure simplicity of vanilla and & the spice of clove & cinnamon will refine any man into a gentlemen.

Mountain Man All Natural Beard Oil embraces the roaring powerhouse of the outdoors by offering a natural meld of a rugged, woodsy surrounding with a trace of the raw sweetness of molasses.

Jesse James All Natural Beard Oil revisits the unbridled Old West invoking its distinguishing fragrance of cedar, seductive spices and rich, natural leather.

Whiskey River All Natural Beard Oil is a unique cocktail of southern spirit intertwining with a touch of caramel sweetness. Its intoxicating aroma is mellow & aged to smooth perfection.

Orchard All Natural Beard Oil fuses the ripe tartness of Granny Smith and Macintosh apples with deep woodsy notes of oak.

Night Owl All Natural Beard Oil celebrates life after dark paying tribute to the wildness ofhoneycombs, flirtatious candied fruit and zest of lemon. Expand the adventurous wings of Night Owl once darkness falls.

Hitman All Natural Beard Oil tailors to the dapper professional offering a fresh and avant-garde atmosphere to any uptown engagement.

Unscented All Natural Beard Oil promotes and supports the continued skin and hair benefits without added fragrances or aromas.

Warrior All Natural Beard Oil breathes new fights and battle readiness into the inner champion with its trinity of crisp apple, sharp cunning sage and dark bourbon to conquer any quest and live victoriously.

The Nordic All Natural Beard Oil captures the union of calming lavender and charging citrus uniquely creating a thunderous scent fit for a Viking God.

Kodiak All Natural Beard Oil explores the deep cedar and oak woodlands to unearth the inner mountaineer and discovers the authentic scent of wilderness camping.

Easy Sugar All Natural Beard Oil takes a vintage ride back to the classics bringing together a citrusy zing, the timeless scent of cedar and a kiss of sweet sugar.
---
Real People, Real Testimonials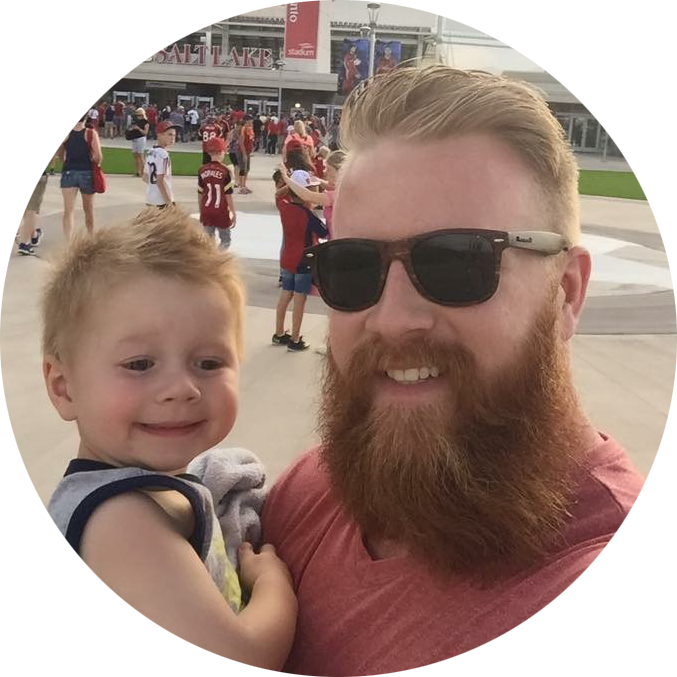 Kyle R.
"I've had so many beard care products over the years. From the over-the-counter retail products you find at the store, salons and online. But none of them compare to quality and price that I've found with yours. I have a big, coarse and sometimes difficult beard to manage but the combination of the Beard Oils and the Beard Balm have had a MASSIVE impact on the comfort of being a bearded ginger! Love the products and the scents are amazing! I'm going to try the Jesse James next!"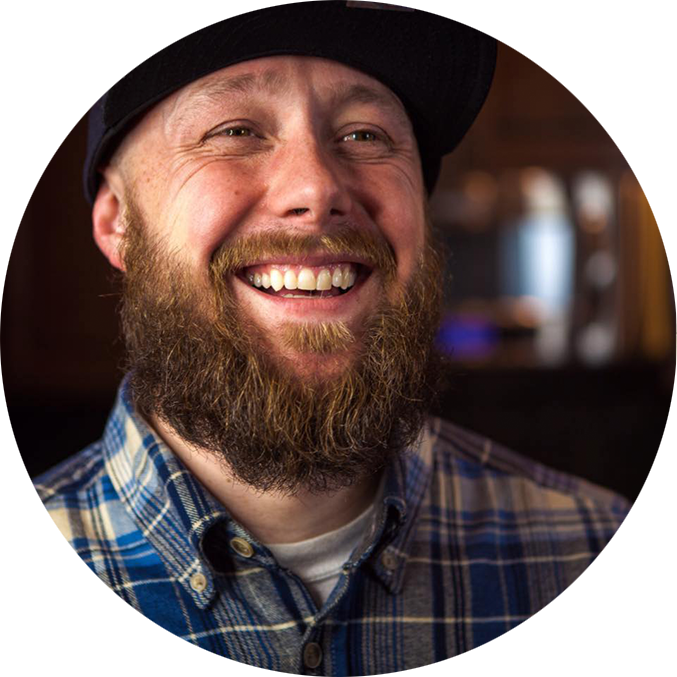 Chris M.
"I want to give you guys a shout out and let you all know your product is by far the best. I have never had a product that actually could give me the shine, and moisture I needed living in Nevada, plus the scents it gives off is excellent when I am at the office. At first I did not think the Beard Growth Formula would work on me, but wow, it does more than work!! Keep it up KO"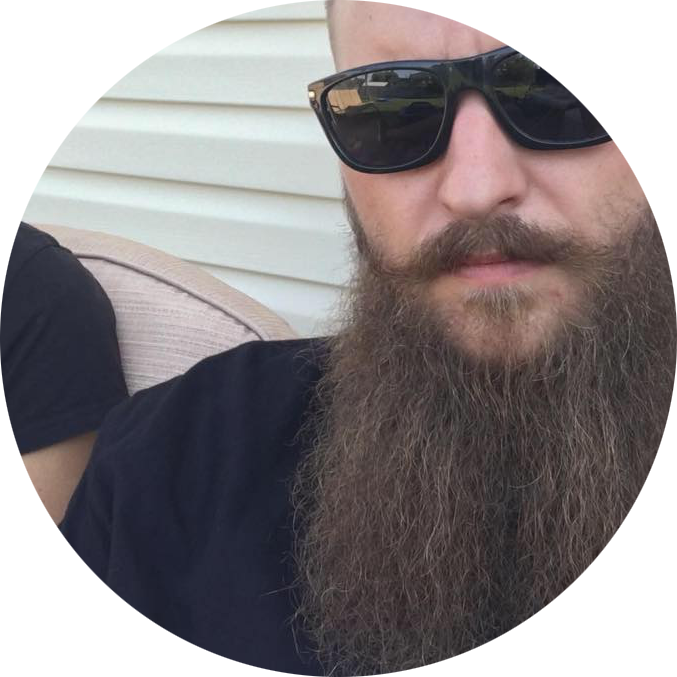 David A.
"Big thank you to Dave over at K|O for the sample 4 months ago.  Since then, as you know I have been a loyal customer and for a good reason. Solid product for sure, and when you have sensitive skin like me and a wild beard and life, I need a good product to keep my beard rocking. Thank you ladies and gents over at K|O"